SYSTEM INTEGRATION / LIVE STUDIO APPLICATION
SYSTEM INTEGRATION (All & Multi-Media Stuido System), the comprehensive Broadcast Television(TV) Studio / Media /Live contents,etc system integration projects, it's a full new conception of all media grograms production currently. It consist of multi-kinds of studio production style, include Real-Scene / Virtual-Scene/ Real-Virtual combination,etc different display style with kinds of lastest production technologies.
Such as the most common of Real-Scene Studio Production system, producing and recording of live television grogram materials to record and storage carrier, then for the acquisition of raw footage for post-production. The design of studio is similar to real scene stuido characteristics with amendments for the special requirements of Television Grogram production, that need to integrates professional and systemic broadcasting equipments to realize kinds of production requirements in whole system.
· Stuido Camera (Video) System
. Lighting System
· Control System (include producing management and control moduler devices)
· Recording and Editing system
· Playout System
· LCD/LED Display system Integated
. Acoustic Decoration(Audio)
. Surrounding Materials with Decoration
... ...
· Completed system intergratation for Production
· Systemic Integration case include main broadcasting devices
· Include whole production workflows in shooting, recording, editing and playout (broadcasting),etc.
· Include camera V&A production and recording system, lighting system, LED screen system, Editing workroom and Playout system.
· Can integrate Virtual Studio System into full system
· Support all requirements of Professional Studio Production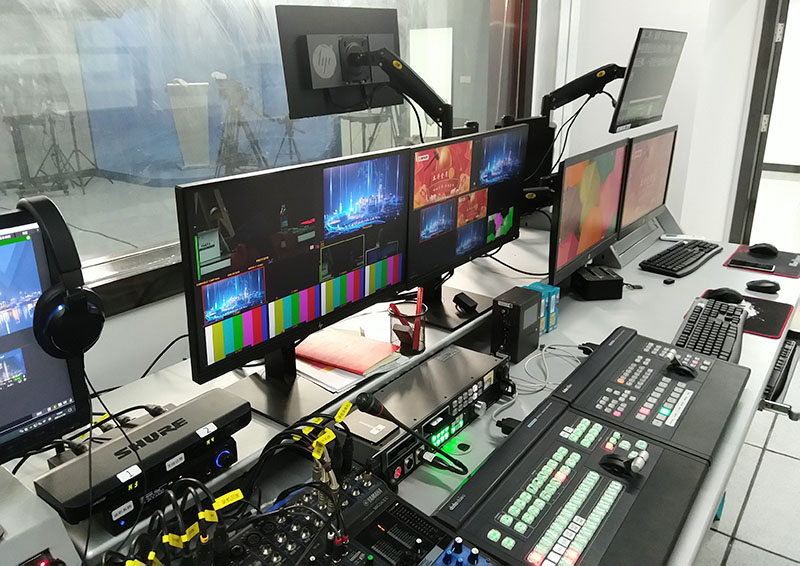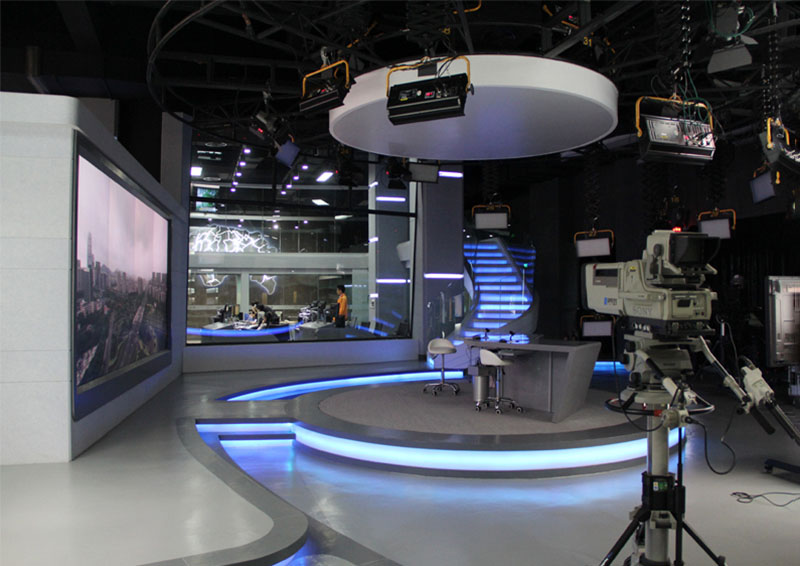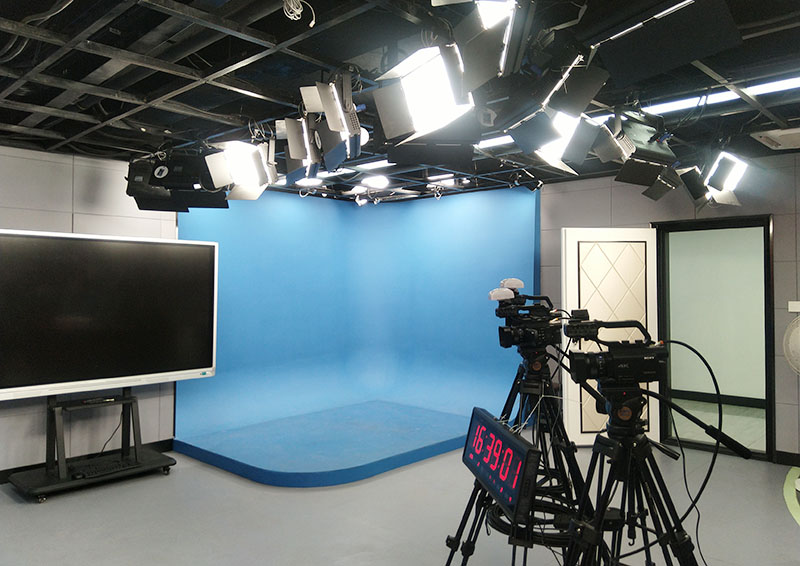 Solution Case - SYSTEM INTEGRATION / LIVE STUDIO APPLICATION (IN STOCK SERVICE COMPANY IN CHINA):
System Integration / Live Studio - for Live Studio Grogram Production requirement from customer of Stock service company in 2020, whole studio in 110sqm, integrates new live-production technologies and devices for setup completed production system, include producing, editing, storage and broadcasting and play out in full production workflow, it's in Internet on-line services.
Except for real scene studio, this project also adopts 1~3 Camera-Sites with 1 Output Channel HD/SDI, SD/SDI and HDMI Virtual Choma Key production system and one P1.875 high performance LED screen, support customer's kinds of production request perfectly, It support integrated stuido production system for kinds of customer request.